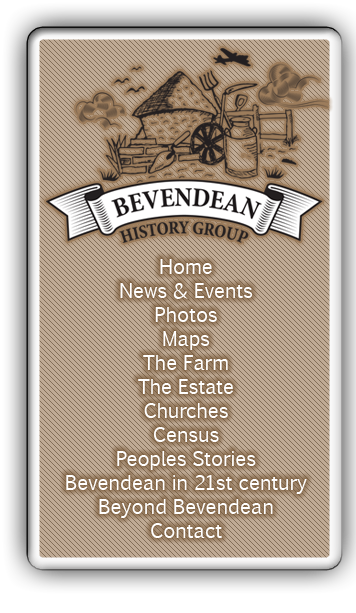 Bevendean History Project

Stanmer Horse Gin and Donkey Wheel

The Donkey Wheel and Well is hidden behind the knapped flint walls and slate roof of a building at the edge of Stanmer Church churchyard.

The well house was rebuilt 1838, at the same time as the building of the new Stanmer Church commissioned by the landowner, the third Earl of Chichester, Henry Thomas Pelham.


His family began their association with the village in the 16th Century and took ownership of the whole estate and its lands in the early 18th Century. The nearby Grade I listed Stanmer House was built in 1722. The Pelham's then demolished the original houses and buildings of the old village and created the estate-village we see today.

This well was used to provide water for the residents in the village; it was almost 224 feet deep and in 1965 the water level measured from the top of the shaft was at 207 feet.


The photograph above was taken in June 1965.
The donkey wheel was mounted on a horizontal shaft like a hamsters wheel. As the donkey walked forwards the bucket of water was raised from the well.



The donkey wheel in 2017.



A bucket for lifting the water out of the well.

Water for Stanmer house was provided by means of a seventeenth century well house or horse gin engine adjacent to the house. This was presumably used until piped water was available.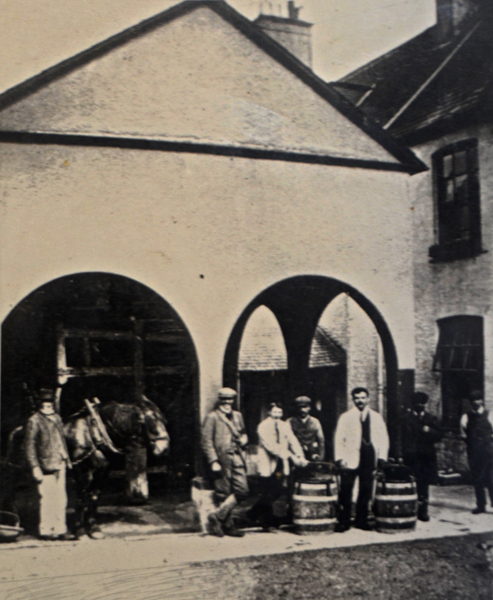 This photograph was taken about 1900, note the size of the water buckets.

Between 1870 and 1875 a water catchment system was constructed to the design of Thomas Jones, estate foreman, to supply rainwater to the House and estate buildings. This survives to the northwest of the House and is designated as a listed building.



A 1950s photograph of the horse gin adjacent to Stanmer House.
The structure was in a poor condition at the time.
The Horse Gin c1970
The Horse Gin c 1970.