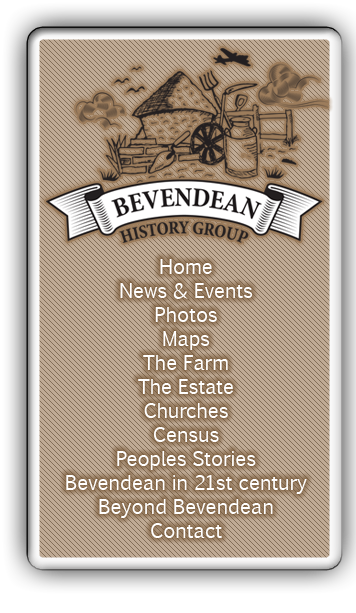 The Estate - Bevendean History Project


School Air Raid Shelters - Eileen Ridge

Eileen lived in Lower Bevendean Avenue during the Second World War and here are her memories of the air raid shelters at her school in York Place in Brighton.
Down the Shelter
In September 1939, I started at the Brighton Intermediate School which was in York Place, opposite to St Peter's Church. As it was in the town centre, air raid shelters had to be dug under the playground. These trench shelters zig-zagged and each was numbered.
This made it possible for the teacher who came down with us to find their next class easily. Our Maths teacher would go, and perhaps a History teacher would come to take his or her place.
Plan of the ARP Shelters at the Intermediate School in Pelham Street in Brighton which was designed to accommodate 550 pupils dated July 1939.
Two photographs showing the construction of the ARP School trenches at the Pelham Street Schools.
Soil was put on top of the trenches so that the playground could be resurfaced see below.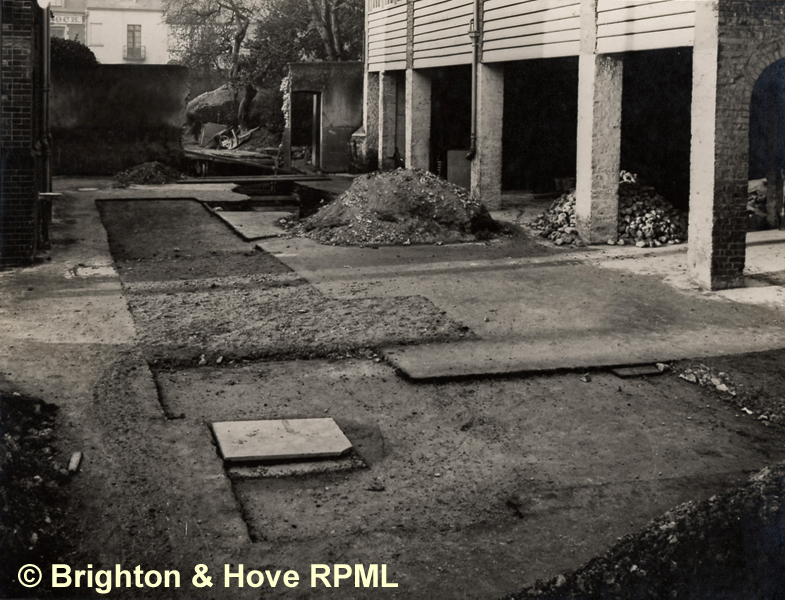 A completed Air Raid Shelter in Pelham Square showing the wooden benches and doors.
When we had been "Down the Shelters" for two hours, our smiling caretaker, Mr Austin would come through with his "Flit Gun". This would spray a refreshing TCP vapour into the air and we would hold our hands up and eagerly sniff it.
He would be told "Hurry Up" for he would then come around again with his tin of barley sugar, one for each of us. One girl said "Food of the Gods" and we all agreed.
Coming up into the fresh air was wonderful except on one day when we heard bombs falling. We knew it was near, but we came up into a thick fog of dust. Two houses had been hit in Marlborough Place and were completely gone.
It was time to go home. We hurried to get our things, and our little group got on the first bus, not waiting for the single deck 13F, 13E or 13B buses which went to Bevendean. We caught whichever bus came first.
We ran up the Avenue to our mothers, who were anxiously waiting and watching out for us.
3 June 2013


1940s_War_Time_Stories_005