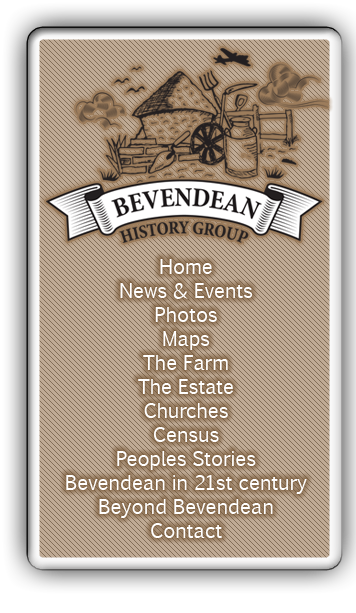 Bevendean History Project


The Bevendean Hotel Name

Why was the Bevendean Hotel given this name, although it is on the edge of land that formed part of the Moulsecoomb estate?
When the Moulsecoomb estate was purchased from B. T. Rogers-Tillstone by Brighton Council in November 1920 the following stipulation was included in the conveyance.
"
Not to allow any building for a Brewery or for the sale of Beer, Wine or Spirits to be built on the land.
"
As Moulsecoomb was a temperance estate the Council could not allow a public house to be built on land originally part of the Moulsecoomb estate. The council sold a piece of land to Braybons the building firm along with part of Bevendean farm. Braybons then sold a piece of this land to the Portsmouth & Brighton United Breweries Ltd for £1,850.
This piece of land was described as a part of the Bevendean Estate situate on the east side of and having a frontage of 185 ft. or thereabouts to Hillside, Moulsecoomb, Brighton in the County of Sussex and a frontage to a new road called or intended to be called Widdicombe Way of 215 ft. or thereabouts which said piece of land was for the purpose of identification and described on the plan drawn below and coloured pink.
The Portsmouth & Brighton United Breweries obtained permission to build a hotel on this piece of land, although the Temperance Society opposed the granting of a licence.

The Brighton Licensing Justices first granted a licence for the Bevendean Hotel in March 1934. This was granted subject to the removal of the licence from the "Freemasons Tavern" in Terminus road and was subject to the surrender of the licence of the "Wheelwrights' Arms."

This may have been when construction was starting. The first plans were approved on the 23 February 1933.

On the 10 June 1936 the Brighton Borough Petty Sessional Division issued a full licence for the Bevendean Hotel when changes to the saloon bar and toilets were almost completed.

The Bevendean Hotel was given this name so that it did not look as though it was a part of the Moulsecoomb estate but was on land from the Bevendean estate.