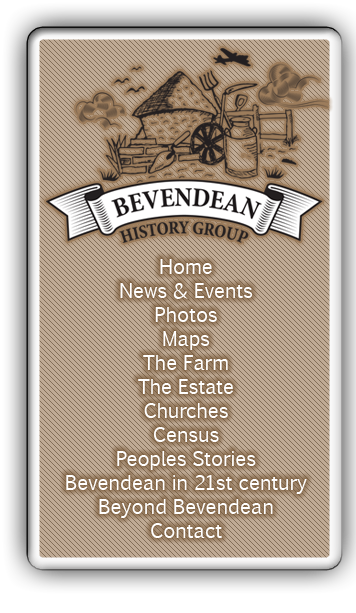 The Estate - Bevendean History Project

Bevendean Estate Factories

In 1951 Brighton Council approved the construction of roads and drainage for the light industrial area to be established on the Lower Bevendean Estate.



Provision was made for nine factories to be built to relieve the congested central areas of the town.
Elizabeth English Shoes Ltd moved into a new factory on the Bevendean Industrial estate in 1955 from premises in a small building in Kensington place. As the business prospered they moved to other premises and then again to Vine Street, where they had 2 small factories and a staff of about 80 local people. The factory closed in 1960. (Unit 3)
Geoffrey Fitch has provided the following information.
Before Redifon this factory was Elizabeth English Shoes. We played there after it closed and before Redifon took it over. I lived in Lower Bevendean from 1950 until 1977, when I moved over the hill to Higher Bevendean.
S & G Hibberd opened a factory on the Bevendean Industrial estate in 1955 or 1956 to manufacture furniture.
Harrimonde Ltd were manufacturers of clothing for domestic and industrial wear. They opened a factory about 1958 on the Lower Bevendean industrial estate in unit 1. By 1981 this site was occupied by J & J Fashions Ltd.
Brighton Sheet Metal Ltd were metal fabricators originally working from premises in the St James Street/Devonshire Place area of Brighton. They had a factory built at Lower Bevendean in the late 1950s. As the company expanded they took over unit 1 when it became vacant. (Units 1 & 2)
The Brighton Sheet Metal factory in 2014.
The Brighton Sheet Metal factory closed in March 2018. Read John Funnell's memories of his time working at Brighton Sheet Metal
Brief history of Brighton Sheet Metal
Redifon Ltd were manufacturers of electrical equipment who opened a factory in the 1960s. They became Rediffusion Simulation Ltd and in 1981 occupied unit 3.
Hooper Struve & Co were Table Water manufacturers who had a depot on the Bevendean Industrial estate from the mid-1950s to the mid-1960s. Later the site was taken over by Canada Dry (UK) Ltd. (Unit 6)
West Instruments were established in 1946 and had a factory built on the Bevendean Industrial estate about 1955, which they still occupy. They specialise in temperature control equipment. In 1981 Gulton (Europe) Ltd are listed as occupying unit 7.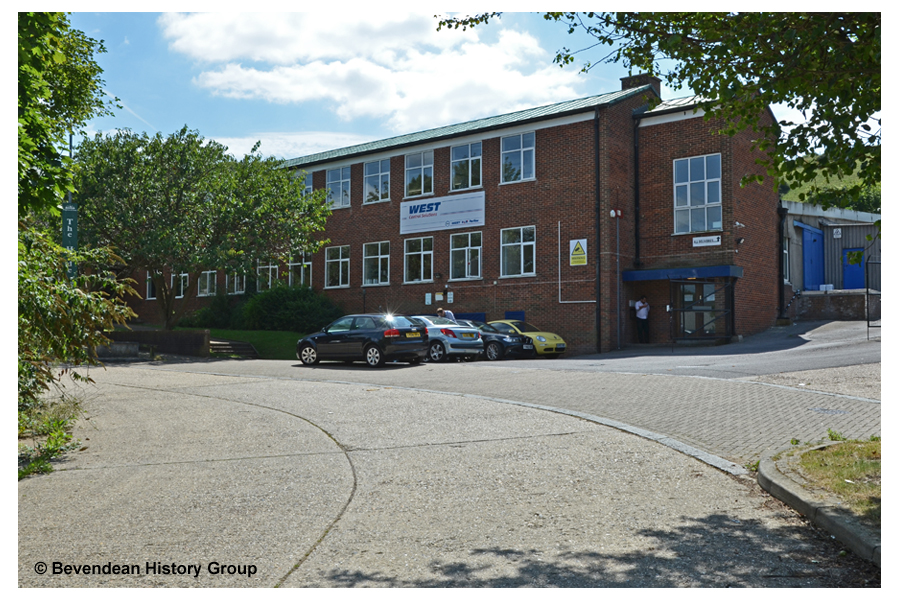 West Instruments building in 2014.
Harman Plant Hire Ltd was formed in Brighton in 1959. They moved to a site on the Bevendean industrial estate in 1966 where they are still operating. They are an independent hire company and celebrated 50 years of trading in March 2009. They have a range of plant and tools for hire including power tools, hand tools, access equipment, scaffold towers, diggers etc. In 2002 Harman Plant Hire opened a large secure self-storage facility next to their original site. They now occupy units 8 and 9.
Harman Plant Hire and Storage in 2014.
In 1981 Thanington Properties Ltd occupied unit 4, Jason's Joinery occupied unit 5 with Marshall Cavendish Services Ltd occupying unit 9 and unit 10 was a vacant site.