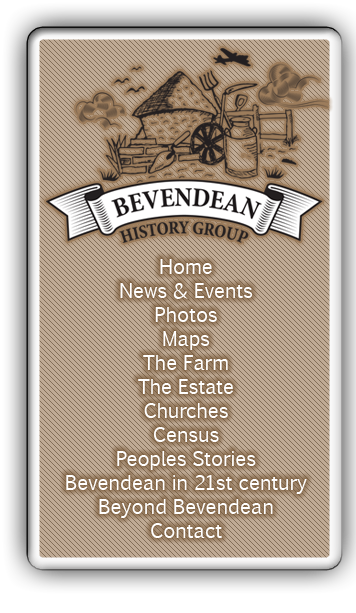 The Estate - Bevendean History Project

Flooding at Bevendean

The Bevendean Valley has seen flooding over many years.
Norman Allcorn remembers that in the early years of WW2 the farm yard and farm house were flooded. The farmyard lay in a saucer shaped depression, which was now a pond. There was 12 inches in the farmhouse, two feet in the cow-stall and three feet in the deepest place.
On the 22 July 1958 the Brighton Corporation housing estate at Lower Bevendean requested help from the fire brigade after a torrent of rain water rushed down the hillside, blocking drains with mud and debris.
Bodiam Close after the storm on 22 July 1958
The boiler house of the old peoples home, Partridge House, was flooded, and Leybourne Parade and Taunton Road were impassable to traffic at the height of the flood as shown in the photographs below.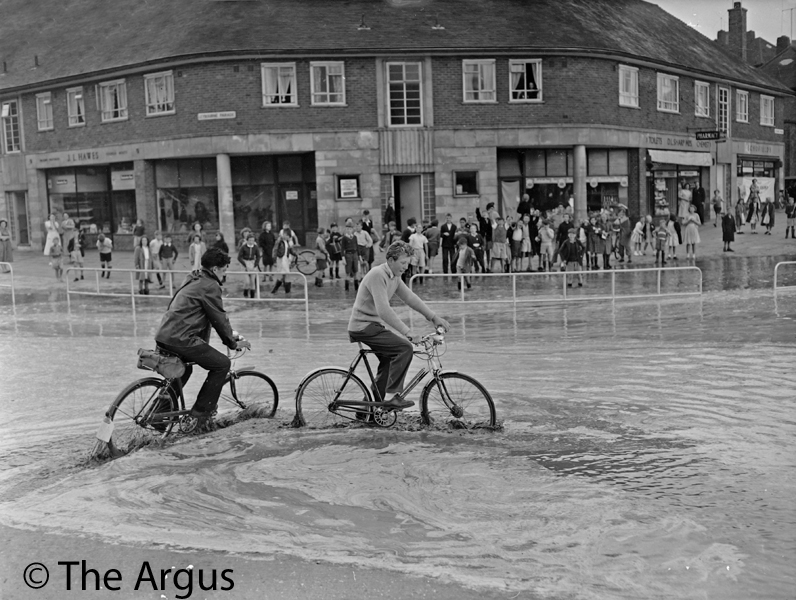 Schoolboys enjoyed the novel sport of flood cycling at the junction of Taunton road and Leybourne Parade, Lower Bevendean. 
What's it like in the middle? Schoolboys at Lower Bevendean watch one of their chums fording the torrent.
Following the flooding 5 dams were built in 1958 in the field behind Bodiam Close to catch future flood water as seen in the pictures below.
28 August 1958 water collected behind the earth dams
Ref: 1958-08-28_HA912751_Water_behind_dams_after_storm_crop
Five dams built behind Bodiam close in 1958
Wednesday the 17 April 1968 again saw flooding in Bodiam Close when a sea of mud poured down from the hill behind and pushed its way through their council houses. A thunderstorm had set off the muddy deluge from the newly ploughed fields behind the close.
continued
estate story_004a