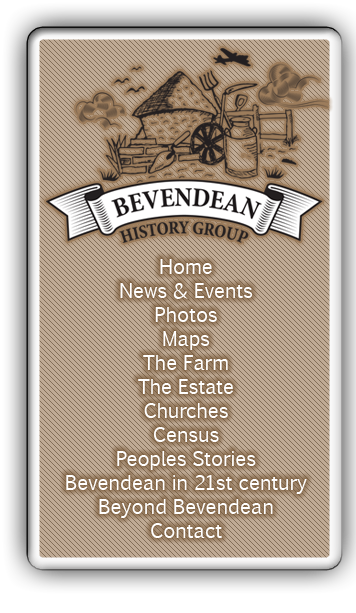 The Estate - Bevendean History Project

The White Admiral Public House

Frank Edwards talks to Robert and Connie Byrne about their parents the first landlords of the White Admiral Pub.
Notes from an interview with the son and daughter of the first landlords of the White Admiral public house at Bevendean.
Their father (Henry George Byrne, known as Harry and their Mother Alice May Byrne) took on the occupancy of the licensed premises from new. Their daughter Constance (Connie) served in the bar for 10 years from the approx. age of 20, she is now (2017) age 85. Their son, Robert now age 84 was away for most of the time but was still able to refresh Connie's memory from time to time.
Harry Byrne was a boot maker by trade and the family, born in the Bishopsgate area of London, were typical cockneys. Harry apparently was a good business man and ran quite a strict orderly pub on behalf of Charringtons of Kemptown Brewery. He would not allow anyone to run a slate (credit) though. He involved himself with local community life, sponsoring the Bevendean football team and the darts team.
One story Connie recalls is of two elderly gentlemen who resided at the adjoining nursing home who would come in daily to buy a pint of beer which he could make last a very long time. However old Harry must have had a soft spot in his heart despite his business acumen for he would light the fire for them to keep them warm. This routine only ended when a new matron took over the nursing home and would not let them leave the home without supervision.
She also recalls the road flooding on occasions but fortunately it did not do too much damage to the Pub. Snow could be the bigger problem as the estate was so hilly it prevented customers from getting to the pub. In particular the bus was unable to negotiate the steep hill by the farm. On these occasions and on an occasion of a bus strike, it was necessary to bike down to the Lewes Road for provisions. Harry always liked to have a range of sandwiches to offer his customers at lunch times. On this subject, the children were sent to Black Rock to pick winkles which would be sold in little trays, sauteed in vinegar and then eaten with a pin (almost certainly the cockney coming out in Harry).
Connie found Dr Roberts who had surgeries on the new estate as well as the more established one near the bottom of the Avenue a strange person for some reason, but she did not elaborate.
Frank Edwards
08/09/2017
estate story 008