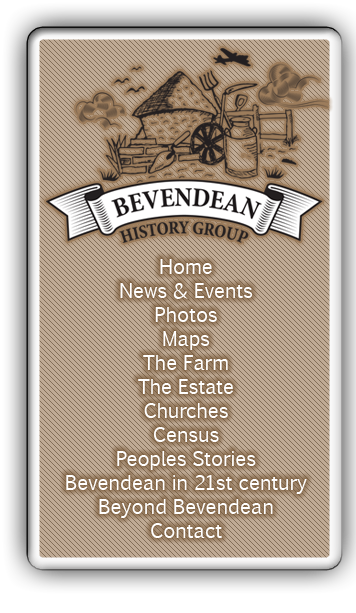 The Estate - Bevendean History Project

Mr Topping's Newspaper Boys

Brighton's Brightest Newsboys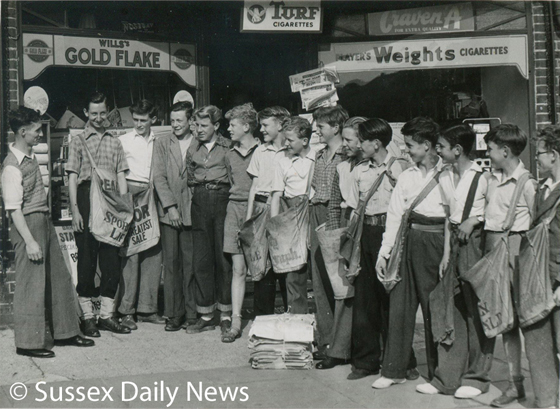 MR TOPPING AND HIS BOYS
This mass entry for the News Chronical and National Newsagents "Smartest Newsboy competition" was supplied by Mr. G Topping, newsagent, at Lower Bevendean.
Most local newsagents have only entered two or three boys, but Mr. Topping has all of his boys — 14 of them — entered. "At least one of my boys should get a prize," said Mr. Topping.
The competition, to be held on Saturday, 25th August, will be a test of efficiency, courtesy, and road-worthiness. In fact, every quality essential for a trained newsboy. The first prize will be a new bicycle.
The 14 lads in the picture are Peter Topping (14) Mr. Topping's son, Brian Donaldson (14). Leonard Baker (17), Paul Spacer (13). Alan Farrari (13), Derek Nicks (15), Roy Kilby (15), Gresswell Williams (14), Michael Maine (13), Colin Seymour (13), Leonard King (14), Michael Robbie (14), Peter Fellingham (13) and Michael Reed (14).
Leonard Baker and Paul Spicer will not be taking part in the competition as they are standing in for another two entrants, Brian Niblett (14) and Peter Fitch (13), who are on holiday.
From the Sussex Daily News on
18th August 1951.
estate story 009