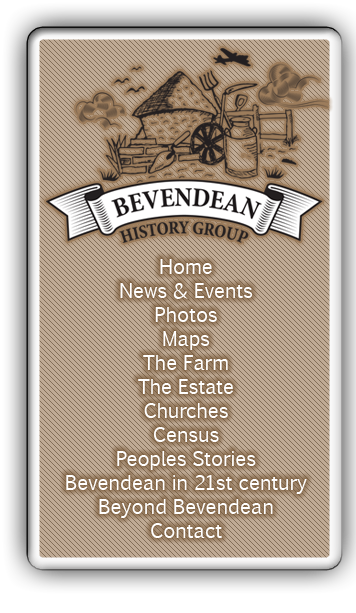 The Estate - Bevendean History Project

Bevendean Estate Water Supply

A number of underground rivers run down the Bevendean valley.

In ancient times wells were dug to tap this source of underground water. A plan of the farm drawn at the time the school was being built in 1950, showed 2 wells on opposite sides of the farm.

By the 1940s water was piped to the farm and the wells were not used for drawing up drinking water.
In 1942 the remains of a pump house were still evident at the farm, although it had not been used for many years.



Later in the 1960s, when there was a greater need for water in Brighton, a reservoir was built on the hill above Heath Hill Avenue to supply the Bevendean Housing Estate with water. The photograph above shows the part of the reservoir which is visible above the ground today.

The photograph below was taken in April 1962 and shows the interior of the reservoir during construction.