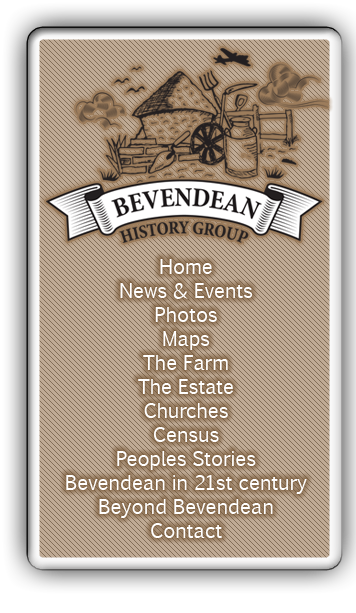 Bevendean History Project

Brown Loaf Farm

Brown Loaf Farm does not appears on a map dated 1898, but on a map dated 1902 there are dots where the buildings might have been, although Brown Loaf farm is not listed. The buildings were SW of Upper Bevendean Farm. A 1911 map shows Brown Loaf Farms – not named, about 500 yards NE of Warren Reservoir.
Brown Loaf Farm No. 1 and Brown Loaf Farm No. 2 are shown on a street map of Brighton probably from the 1970s.
Some buildings there are now livery stables.



Census Entries


1901 census lists David Edwards and brother George Edwards – poultry farmers living at Upper Bevendean. Arthur Edwards wife Eliza – poultry farmer at Upper Bevendean.
The 1911 census lists No. 1 Brown Loaf Farm at Bevendean occupied by Arthur Edwards, farmer his wife Eliza a son aged 9 and a daughter aged 6.
David Edwards a poultry farmer, with a wife Bessie and son aged 7 were at Brown Loaf Farm, Bevendean.
Joe Edwards a poultry farmer, with a wife Kate and son aged 7 were at No. 3 Brown Loaf Farm, Bevendean.
The 3 Edwards were brothers who all came from Bungay in Suffolk.
There is no mention of Brown Loaf Farms in any earlier census records for Falmer.
The 1912 Auction Sale Catalogue description of this land.
BROWN LOAF
A COMPACT SMALL HOLDING

Forming a portion of the Property, known as " Brown Loaf," and consisting of useful Arable and Pasture Land suitable for Market Gardening purposes and Poultry Farming, extending to an area of about 15 a. 2 r. 30 p.
Frank Edwards memories and pictures of Brownloaf Farm