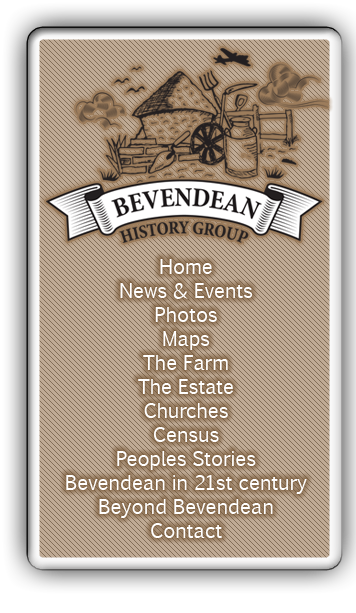 Bevendean History Project

Heath Hill Farm

Heath Hill Farm appears on maps from 1898 to the mid-1960s when it was described as 'in ruins'. The farm was above the east side of Racehill Valley where the factories were built in the 1960s.
Census Records for Heath Hill Farm
1891 George H Goodwin – farmer and his family.
1901 Heath Hill has three families listed, James Butcher – carpenter journeyman and his family, Charles Bullen – cowman and his family, George Turner – farmer and his family.
1911 Charles Bullen, Cowman his wife Mary and 2 sons. Address given as Heath Hill Cottages, Race Hill, Brighton.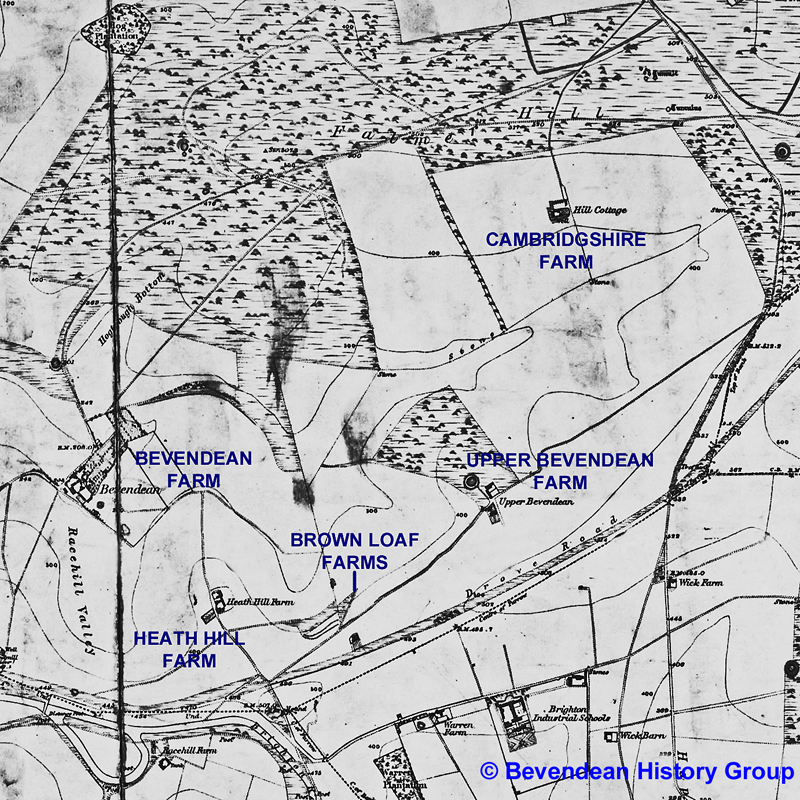 Heath Hill Farm is shown on the 1897 OS map by the side of a track that went from Bevendean Farm up to the Warren Road.
The farm has not been found on any earlier maps, but is shown on a map from 1920 and by the 1960s Heath Hill Farm is listed as in ruins.
Heath Hill Farm as described in the Auction sale catalogue in 1912.
HEATH HILL FARM
This farm is situated on high ground, easily approached from the Drove Road, and has an area of about 44 Acres.


There is a comfortable Double-Fronted FARM HOUSE
Brick, flint and stucco-built and slated, and containing: Two Sitting Rooms, Office, Kitchen, Scullery and Wash-house, Larder, four Bedrooms and W.C.
Cottage adjoining, containing: Kitchen, Scullery and Wash-house and two Bedrooms.


THE FARM BUILDINGS
Include a range of flint and brick-built and slated Buildings, consisting of two-stall Stable, two Loose Boxes, and accommodation to tie up from 17-20 Cows, four-stall Stable, Fodder Room, Granary, Cart-shed, Fowl-house, two Loose Boxes, Old Cottage containing three Rooms (now used as a store), lean-to timber-built Shed. Two enclosed Yards.

The Land, which is now in the occupation of Messrs. J. T. Woodroe and W. Wright is well adapted for Dairy and Poultry Farming.