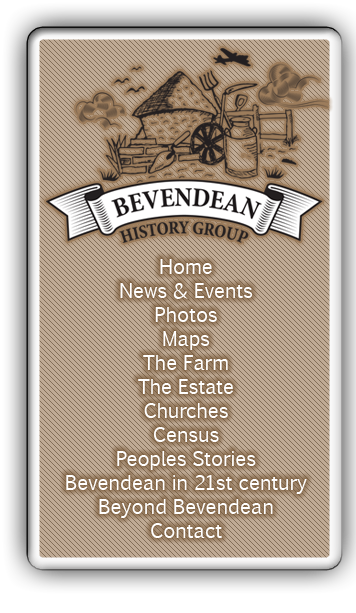 Bevendean History Project

Windmill Farm, Race Hill

Race Hill windmill started life as Brighton Park Mill and was also known as Butchers Mill. It is thought that this mill stood originally on Marine Parade, but it was moved between 1813 and 1823 to a new position behind what was then the private park attached to the residence of Thomas Attree, at the southwest corner off what is now Queen's Park Road. Richard Butcher, who lived at No. 32 Cavendish Street off Edward Street, was probably the first miller. He took over in 1823 and worked it for about thirty years but became insolvent in 1854, so it became known as Butcher's Mill; other names were Park Mill and Albion Mill. It is marked on Lieutenant Dawson's map of 1831.
Subsequently the mill was moved to near the half-mile post of Brighton Race Course, a short distance north-east of the reservoir at the top of Bear Road and the present junction of Bear Road and Warren Road. The move, which occupied a period of three weeks, began in December 1861 and finished in January 1862.
Over 20 horses and 30 draught oxen were used to drag the mill on its three week journey which ended on land owned by Mr Beard in the parish of Falmer. In its new situation it became known as Race Hill Mill.


The 1898 map above shows the position of Race Hill Windmill.

In 1887 the mill was fitted with one pair of sweeps taken from the then dismantled Port Hall Mill. Race Hill windmill continued working until it was damaged in a gale during September 1908, and for safety reasons it became necessary to remove two of the sweeps.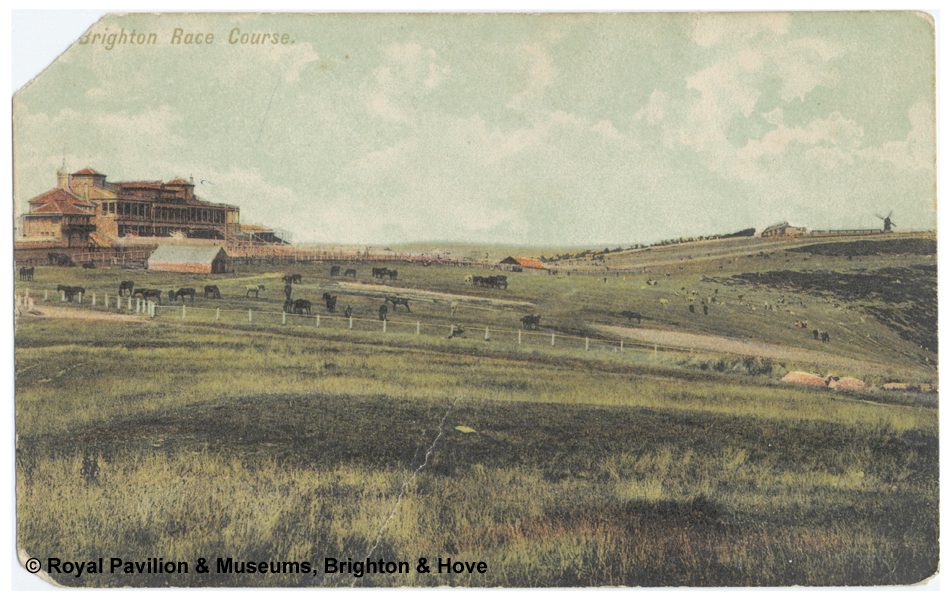 The picture above is a colour postcard from the Local History collection from the Royal Pavilion & Museums Image Store.
It shows a view of Brighton Race Course with the Racehill Windmill in the background c1900.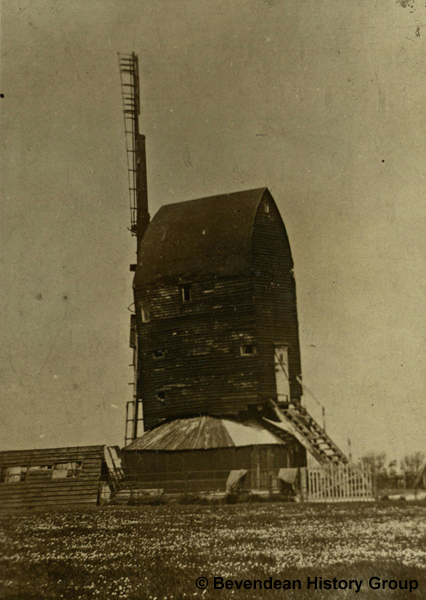 The photograph shows the windmill after one pair of sweeps had been removed and the windmill was becoming dilapidated.



Race Hill Windmill photographed after its collapse on 16 May 1913.

The end of the mill was quite dramatic. It happened at 10 minutes to seven in the morning of the 16th May 1913. According to eyewitnesses it was a fine morning with hardly a breath of wind, but suddenly there was a great rumbling and the windmill collapsed like a pack of cards throwing up a cloud of dust and flour which took over an hour to disperse. Photographs taken a short time after the incident were published in the "Daily Mirror" on the 19th of May 1913.


Newspaper Report on the collapse of the Windmill