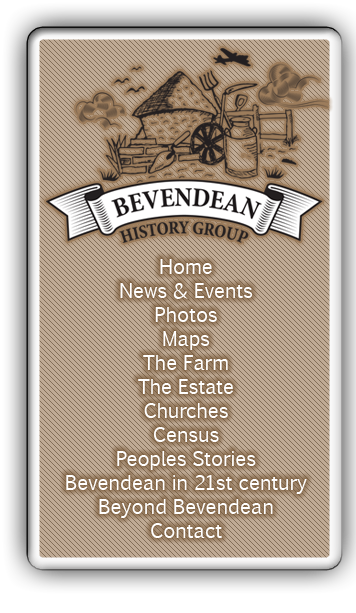 Bevendean History Project


The first two years of the project

This section is a record of the work done during the first two years and explains how the Bevendean History Group went about researching the history of the Bevendean Estate in Brighton and its transformation into a housing estate after the Second World War.
The initial research was centred on Bevendean Farm and used the Allcorn archive at the East Sussex Record Office which was originally in Lewes but has now moved to the keep at Falmer.
1. Initially meetings were held in the Bevendean Community Hall
The initial planning meetings were held in the local church hall at Bevendean starting on 14 January 2013. Later meetings were held in people's homes. It was decided at the planning stage that the group wanted to work with children from the local primary school and with people who could remember the farm before the estate was built.
2. Memory Days in the Church Hall
The first memory day was held on 9th April 2013. For the early memory days the pictures were laminated and fixed to the wall in the church hall so that people could see the progress of the project. This encouraged them to provide more photographs and memories. In 2014 the material was displayed during the Brighton Festival over 2 weekends in Bevendean Church Hall. This was just one of a number of days when people were asked to come along and talk about their memories and photographs etc. In a number of cases this led to further meetings some of which were recorded to gather more information.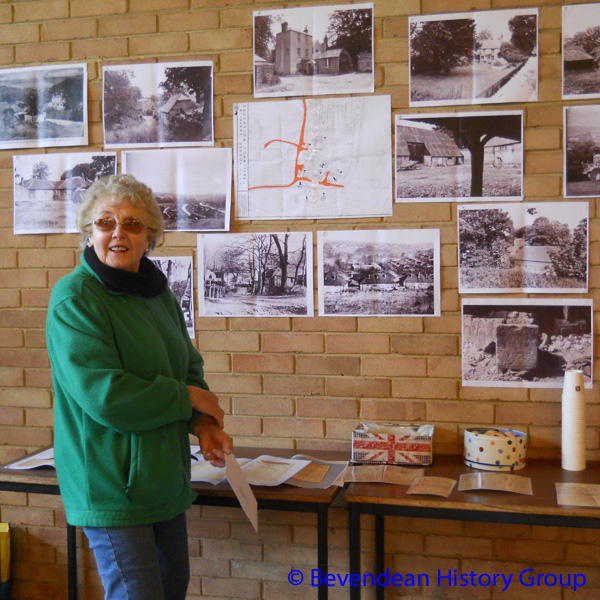 continued