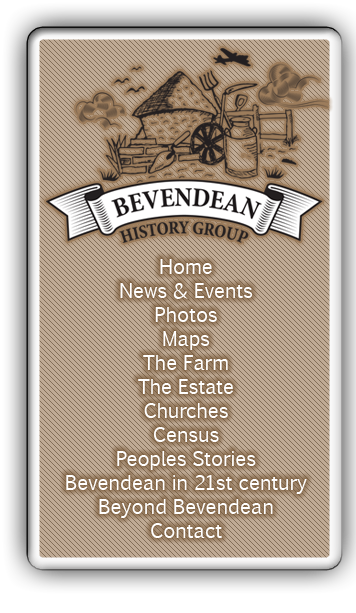 Bevendean History Project


The first two years of the project
- continued

3. Archive research started at the Maltings in Lewes in 2013
The Allcorn archives were originally held at the Maltings in Lewes, which was the records office for East Sussex until May 2013. It was very small and cramped with many of the archives having to be stored offsite. Some years ago planning started for a new records office for East Sussex, Brighton and Hove and the historic documents kept at Sussex University. The new records office at THE KEEP was officially opened by the Queen on 31 October 2013 and open to the public the following month. Between the middle of May and the middle of November 2013 the group were unable to use the facilities of the records office as it was closed for the documents to be moved. This hampered the project but fortunately we were allowed a three-month extension on the project by the lottery organisation.
4. Oral Histories with Mr. Allcorn at the Keep
Mr Norman Allcorn, born on the farm in 1932, was the grandson of the farmer Frank Allcorn. Mr Allcorn has deposited his archives relating to the farm to THE KEEP at Falmer. He visited THE KEEP in 2014 and can be seen looking at some of his family archives. Following his visit and the work done by the group he has been contacted by distant relatives who have provided him with additional photographs and a Bible containing part of his family tree. Some years ago Mr Norman Allcorn started to write his memories of the farm which he has made available to the Bevendean History Group, for which we are very grateful.
5. Bevendean Farm from Race Hill about 1905
Bevendean Farm and Barns surrounded by trees in the early 1900s viewed from the Race Hill which leads to Brighton Race Course.
continued