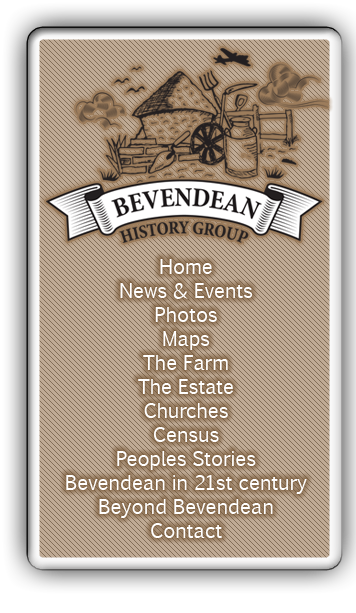 Bevendean History Project


Peoples Stories about the Lower Bevendean Estate - 1


More
Stories

More stories can also be found at the end of the estates page

Peter Grainge Remembers the Prefabs

This was where as a child he spent most summer holidays there from the age of about five to about ten.
R
ead more ...
[
estate_021b]

Stephen Hazell memories of Bevendean
Stephen was born in 1951 in Hornby Road, Lower Bevendean and lived in Bevendean until 1983.
Read more

...
[
s_028]

Bob Wakelin memories of Bevendean
Bob was born in West Street, Brighton, and moved to Bevendean in 1948, we lived at No. 7 Norwich Drive.
Plus a comment from Geoff Lindfield added September 2018.
Read more

...
[s_027]

Brian Donaldson - Bevendean and the self-build bungalows

Brian was born in Redvers Road
, moved to the Avenue, and later to a prefab in Heath Hill Avenue.

Read more

...
[s_026]

Andre Bevan memories of Lower Bevendean

I was born on June 17, 1943 at the Brighton General Hospital, when the nurse came along with me, my mother said "take him away I want a girl" and she had a name all lined up Julie.
Read more ... [s_024]

Amelia Scopes memories of Lower Bevendean

I was born on 15th of August 1920 at 7 Marshalls Row, Brighton, which was a little street beside the open market.
I was in Southall Avenue from 1941 until we moved up to Norwich Drive.
Read more ... [s_025]

Douglas Victor Brown's Life Story

I was born in Newington Green Middlesex on April 14th 1930.
My mother was Clara Emily Brown (nee Jones) and my father was Thomas Herbert Brown.
Read more ... [s_023]

Pearl Brown's memories of Higher and Lower Bevendean

Well to start with, I was born at 176 Bevendean Crescent in 1936; my parents were Ron and Doris Chapman.
Read more ... [s_022]

John Funnell remembers Bevendean
I was born on 13 January 1946 in Brighton, possibly in the Brighton General Hospital. I think we moved to Bevendean about 1951-52 to 18 Walmer Crescent.
Read more ... [s_021]


Frank Edwards of Lower Bevendean remembers Brown Loaf Farm
I was born in 1938 in the back room of 107 The Avenue, Lower Bevendean, just in time to witness the 2nd world war.
Read more ...

[

s_018]




Photographs of Brown Loaf Farm




Norman Allcorn's Memories of Bevendean Farm
I was born on 7/6/32 and spent the first ten and a half years of my life at Lower Bevendean. My grandfather, Frank Allcorn, was the farmer and my father Jack worked for him as the cowman.
Read more ... [s_005]


Norman Allcorn remembers Moulsecombe
Norman comments, "I see Bevendean is in the news again with the opening of 'The Bevy'. This was my father's local in the 1930's and 40's.
Read more ... [s_011]

Colin and Margaret West's Memories of Upper Bevendean Farm.
Cambridge Farm was a farm house, barn and cattle yard with about 4 fields. It was always part of Upper Bevendean Farm as far as I was concerned, it was never run as a separate farm.
Read more
...
[s_009]

Les Wilson's Memories of Bevendean
Les Wilson lived at 9 Manton Road when he was a child. When we moved up there in 1930 the farm had a field that came right down to the end of Manton road. Read more ...

[

s_008]

Carol Hamilton's Memories of Dr Roberts.
I do not remember the surgery when it was in Leybourne Road opposite the shops, because I was too young, but my mum remembers going there.
Read more ...
[s_010]

Ivy Diffin remembers Upper & Lower Bevendean
I was born on 17 November 1930 at 91 Round Hill Crescent (off the Lewes Road) Brighton to James and Winifred Croucher.


Read more

...

[s_017]

Bess Tuppin's Memories of Coldean
I was born 31 December 1925 in Cambridge and spend most of my childhood in Essex.
Read more

...

[s_020]

More Stories about Bevendean