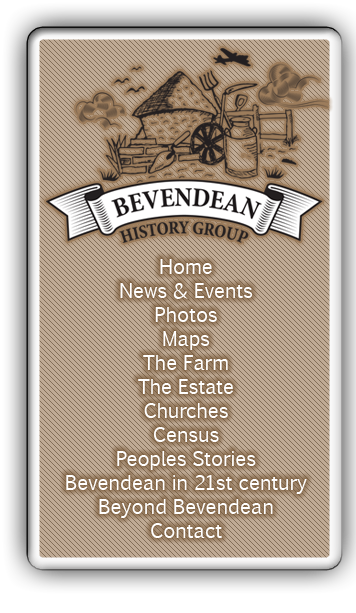 Peoples Stories - Bevendean History Project

Doug Raynsford, Memories of Bevendean

I left Whitehawk School at the age of 10 in 1948. Mum, dad, sister Daphne and myself moved into a new house on a new housing estate called Lower Bevendean. The houses had been built after the war which had finished 3 years earlier.
Our house was in Norwich Drive, next door to what is now the Church Hall. The area next door was a building site, the estate was not completed yet, you would see the old Night Watchman at night sitting next to his Coke burning fire. The house was near the site of the massive concrete mixer which was going constantly. This was situated in Heath Hill Avenue position near where the pub used to be.
At this time a 10-year-old would be into Cowboys and Indians, the woods running along Heath Hill Avenue were perfect. The other playground was the remains of the farm; one of the games was chasing the bats in the evening, being very careful not to get them caught in your hair. The story was that you would have all your hair cut off, it never happened of course.
I had visited the estate a couple of years earlier, while I was living in Whitehawk. A group of youngsters had walked over the hill to the farm. There was an orchard at the rear of the farm, roughly where the infant school is now. I don't know whether it was to eat the apples or just a bit of fun, but we walked back over the hill, jumpers bulging with apples, being just after the war, apples was still a delicacy.
Looking back now of course the most important memory of the farm was that I propose to my now wife sitting on the boundary wall of the farm. I was due to go to National Service in 1956 (October) we were married at St Peter's Church in March 1957, just before I went to Hong Kong with my regiment. I finish my service in 1959; my first son was born in 1960. Part of the farm was still there.
I think it was the barn used as a church and also where mothers would take their children to be weighed and checked over by the nurses and midwives.
1 November 2014