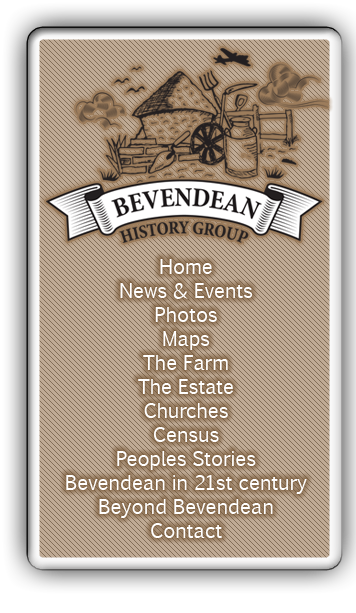 Peoples Stories - Bevendean History Project

Sheila Lemon, Memories of Lower Bevendean

I think he did come home one day, crying, because someone had upset him, one of the little kids had upset him. He was only four and he said, 'cause his name being lemon they had picked on him. And of course he said, and they had a good old laugh, but then I said when they do that next time you go there, you laugh with them. "Yeah isn't it funny." And he never come back anymore, complained about the people saying about his name.

And then we used to have mass sometimes down in the Bevendean School. They used to say mass down there. And the priest would come up, a special priest from St Josephs and ladies in that area, in Plymouth Avenue used to take them, take turns in having the priest for dinner. And we used to have the dinner and my, one of my boys'd say "oh I always have to sit next to the priest!" (laughs) Yes, I said, that's to make you behave yourself. And I can remember once he said, they were mucking about so much and the priest come down the kitchen and I said "It's gonna be lumpy gravy today, Father." He said, "Sheila, I love lumpy gravy." He said. (laughs) Lovely priests they were, really lovely priests.
You haven't got the atmosphere that was there before where neighbours looked after neighbours. You could run along the road, if you wanted a quarter of sugar they got some for you. But you can't do things like that now. And you can't let the children out to play and you gotta watch them all the time which is not a very good thing, is it? And you have to watch who knocks your door. Nothing like that before we didn't have anything, the door was open all the time, back door. We didn't have to lock up. But they do now, I understand.

Bill was working long hours, you know, He was getting, hard work builders, working away after the houses were built and the place wanted decorating and then one day I thought. "Im here all day, the kids have gone to school. Can't I do it? I've never done anything like this before but there's always a first time for everything isn't there I said so I though yeah. So I started clearing, scraping the wall get the kids, with a spoon to scrape the wall. And when Bill came home he looked in the door and said "God Sheila, what you doing?" I said "Well, you can't do it, you haven't got time." I said "the kids can help me." They say "do we have to go to school?" (laughs) "I'm enjoying this" Old Bill was saying "Look, you're making holes in the plaster!" Oh god, I hadn't thought about that. So I had to get the wallpaper. I did all the wallpapering. It went wrong. It all had to be pulled off at one time but I did it.
Mrs Sheila Lemon was one of the original Plymouth Avenue residents. Her husband Bill Lemon was a paid labourer on the self-build as well as a self-builder.

Story_003