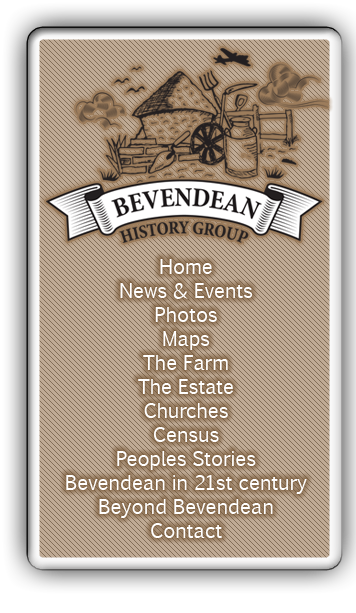 Peoples Stories - Bevendean History Project

John Lakin memories of Bevendean

My family moved into a new house in Hornby Road in about 1950, when I was two years old!
I attended Sunday school in "The Barn" and went to the local school until I took my 11 Plus and then went to Stanmer school. I have many memories of living there for nearly thirty years. I was also involved in the 54th Brighton scout group from the beginning!
I remember in the fifties when we arrived that the houses were very basic compared to those being built today. There was an outside toilet that always seemed to freeze up in the winter! The windows were galvanised metal (Crittal) and didn't fit together very well.
There was more ice on the inside of the glass than outside! None of the houses had central heating! We had a paraffin heater in the dining room. A coal fire in the lounge kept this room at a reasonable temperature (the coal man delivered massive sacks on his back to the "coal hole" in the brick building next to the house). A cloud of smoke from the fire used to appear in the room whenever anyone shut the lounge door!
We used to burn wood offcuts (dad was a carpenter) when we had them which used to spit and crackle and burn holes in the rug.
There was no television or telephone. (The box was about 400 yards down the road. Remember button A and B! There didn't seem any point of a phone because nobody else had one!).
Motor cars were quite a rare sight, which enabled us to play football in the road without any interruption! I remember a small van that delivered bread quite often. The baker was a big man who carried a wicker basket full of unwrapped bread round the houses.
I once saw a French man (Onion Jonny?) on a bike with strings of onions on the frame and handlebars knocking on doors.
There were no fridges, just a larder cupboard. We shopped regularly at the local shops.
Washing machines did not exist! We had a big copper boiler with a separate mangle.
11th February 2015