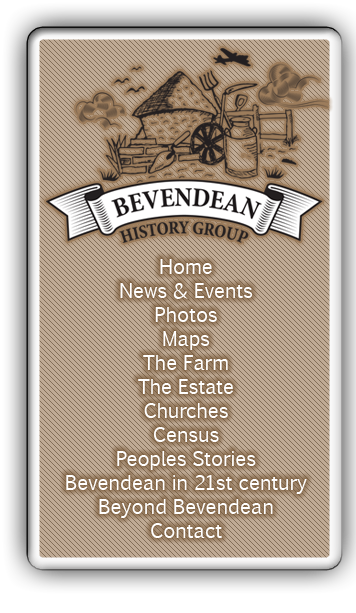 Peoples Stories - Bevendean History Project


Stephen Hazell memories of Bevendean


Memories of Bevendean
I was born on 11 August 1951 in Hornby Road, Lower Bevendean.
My earliest memory of living in Bevendean is of attending the Lower Bevendean Infant School where I would lie on a stretcher to have a nap during the day and I remember playing in the sand pit.
As a child on the Bevendean estate we were lucky as we could play in the woods and in the fields around Bevendean. Being outside was fantastic, there were no parents looking at you as long as you came home on time.
Bevendean School
I attended Bevendean Infant and Junior schools where I had parts in the school plays at the end of term. I was in class R1 in 1960-61 and my teacher was Miss Maree Rolls.
Bevendean Infants School c1957. I am third from the left and my twin sister Melanie is third from the right.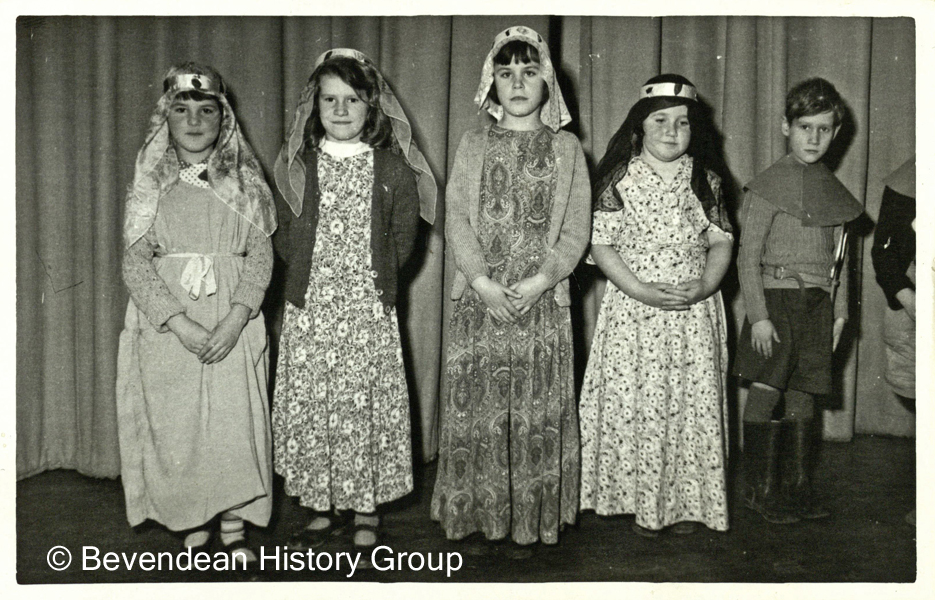 A school play at Bevendean Junior School. I am on the right hand end and have a curved wooden sword in my belt made by my father.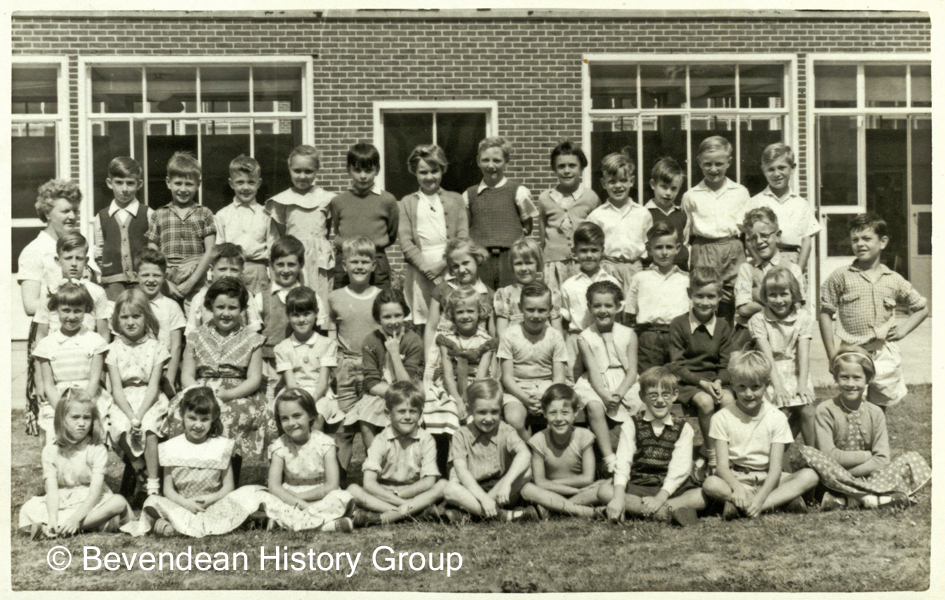 Miss Young's class c1961, I am in the second row, third from the right while Melanie is at the right hand end of the front row.
In September 1962 I went to senior school, at first to Warren temporary school and then on to Longhill County Secondary School when it opened in September 1963. At Longhill I became a prefect and was Vice-Captain of my house.
I remember taking part in school sports days. I loved cross county running and football.
A class photograph from c1963. I am in the back row second from the right and Melanie is in the back row fourth from the left.
We moved to Moulsecoomb in 1983 and my own children attended Moulsecoomb Infant and Junior schools.
My Family
Going back to my childhood and thinking about who was in the house in Hornby Road, my mother worked part-time in the Brighton telephone exchange which was on the corner of North Road and Gloucester place. She worked there in the evenings from 5 pm to 10 pm. I also remember the Christmas parties they held for the young children of the people who worked there.
A party for children of people who worked at the Telephone Exchange c1959. I am on the left.
My father James Harry Hazell worked at Dennis and Robinson Cabinet Makers in Portslade. The company is now called Manhattan Furniture and have premises on the Lancing Business Park.
My brother James worked at Brighton Sheet Metal on the Bevendean estate.
I remember that we grew peas, beans, carrots and beetroot in the garden. We also had a fish pond in the garden and a greenhouse where we grew tomatoes and cucumbers.
Bevendean was surrounded by farm animals and hay fields when I was young. We used to play in the hay and straw and make houses and then jump out when the combine harvester came along to cut the corn.
Bevendean Estate Shops
I remember the shops on the estate; Mr Schofield owned the sweetshop and Post Office. The parade of shops near the school also had a pharmacy, a greengrocer, a butchers shop, a grocer, a drapers and a fish and chip shop which came later on.
My mother bought things in all the shops and I remember carrying bags home from the shops for her. I was sent to buy things from the shops on my own. This was how I got to know the shopkeepers and got part-time jobs with some of them.
There was a pub and off-licence on the estate, the pub was called the White Admiral.
Life on the Estate
I was a member of the Cubs pack in Bevendean. We first met in the Bevendean school hall. Then at the new scout hut off Heath Hill Avenue where I had helped to dig a few of the trenches for its construction.
We attended the Barn Church on Farm Green until the new church was built in Norwich Drive. I was in the church choir and attended the Sunday school in the Barn Church on a Sunday afternoon.
When necessary I attended Doctor Roberts's surgery after it had moved to the corner of Heath Hill Avenue and Auckland Drive.
I remember attending a number of community events especially bonfire night on the farm green, community fairs and summer fetes for both the scouts and the school.
My hobbies are do-it-yourself, walking in the countryside and gardening.
My memories of the White Admiral public house are of playing darts and having a few pints to drink. In its day it was a great place to be. I used the pub between 1969 and 1974. My friend John told me that when he worked in the pub on Christmas morning he used to cut men's ties as an entrance fee.
I worked as a paperboy on the estate and I worked on Saturday afternoons in the butchers, while on Saturday mornings I did deliveries on a bicycle for the greengrocers. I worked for Mr Schofield doing an evening paper round and sometimes two rounds if someone did not turn up. At the weekend I did a morning paper round where I had to collect money.
My method of travelling in and out of the estate initially was on the bus, later on I bought a car.
I remember Mr Harold West, we referred to him as old man West, who was the farmer of the land round Bevendean. He was very strict with children straying onto his land.
I don't remember any farm buildings on Farm Green apart from the one that was used as a church for a number of years which I attended.
I lived in Bevendean for the first 23 years of my life it did not change much in that time. We moved to Moulsecoomb in 1983.
I remember that I was happy and felt safe when living in Bevendean.
We knew all our neighbours and growing up in the fresh air was fantastic.
I used to collect horse manure and cow manure from the fields around Bevendean in paper potato sacks from the greengrocers shop. I had a wooden barrow and used to sell the manure for 2/6d a bag.
I started work on the trade counter of Hall and Company in Davigdor Road Hove at the age of 16. I got to know the size of every pipe, gutter and plumbing fitting.
I had to do a home correspondence course and then go up to London to take an exam where I scored a 70% pass mark.