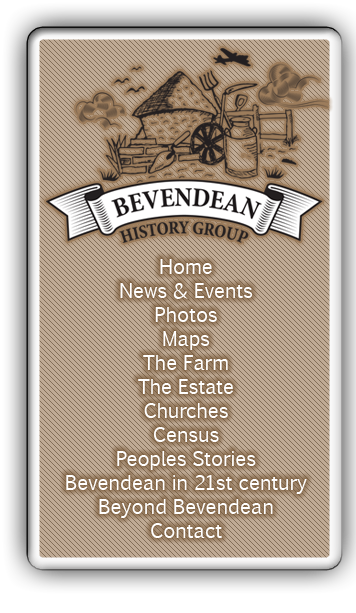 Churches - Bevendean History Project

Stanmer Church Wartime Closure

Notification of the closure of the church under the Clergy (National Emergency Precautions) Regulations 1939
On the 30 Jun 1942 the Bishop of Chichester signed an order for the closure of Stanmer church when the Stanmer estate was requisitioned by the Army.
Text of the document
CLERGY (NATIONAL EMERGENCY PRECAUTIONS) REGULATIONS 1939
WE, GEORGE by Divine permission LORD BISHOP OP CHICHESTER DO HEREBY in pursuance of the above Regulations and in particular of Number 2.(1) (i) and 2. (2) thereof GIVE the following Directions with regard to the Parish Church of STANMER in the Diocese of Chichester :-
1. THAT the Church be wholly closed and services therein totally
suspended until further order.
2. THAT the Register Books belonging to the said Church of Stanmer be
removed to the Parish Church of Falmer in the said Diocese.
DATED this Thirtieth day of June 1942.
George Cicestr
Baptisms in the 1940s at Stanmer
17 August 1941
None from 1942 to 1948
18 September 1949
Marriages in the 1940s at Stanmer
25 May 1940
None from 1941 to 1948
26 November 1949
Burials in the 1940s at Stanmer
19 September 1941
26 February 1944
20 October 1951
This suggests that the church was not used from June 1942 until sometime in 1949, with the exception of the burial of John Buxton Pelham, VIII Earl of Chichester on the 26 February 1944, who was killed in a motor accident while on active service.
While Stanmer church was closed there were about 140 baptisms, 80 marriages and 50 burials at Falmer church.