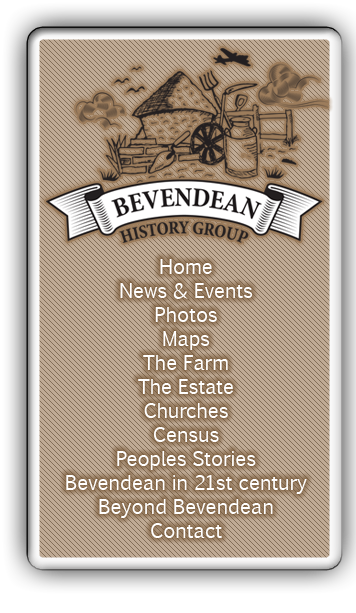 The Estate - Bevendean History Project


Aircraft Lands on the Avenue Green at Moulsecoomb

On the 16 May 1939 an eight seater D. H. Express aeroplane made an emergency landing on the Avenue Green at Moulsecoomb just before midnight. The pilot had lost his bearings due to the misty conditions while returning to Croydon, following Army duties relating to air raid precautions at Doncaster.
The wireless on the aircraft had stopped working so the pilot decided to head for the coast and he ended up at Brighton. After circling round on the seafront looking for somewhere to land he turned inland until he spotted the green area of the Avenue and decided to land their as he was running short of petrol.
Several local people use their motorbike or car headlights to guide the pilot onto the Avenue Green where he managed to land safely in spite of hitting telephone and cable relay lines. The aircraft was only slightly damaged with the loss of a wingtip.

The aircraft on the following day with local residents looking on.

The event was recorded in 3 local newspapers, to read the stories as they were written please click on the links below: -

estate story 012