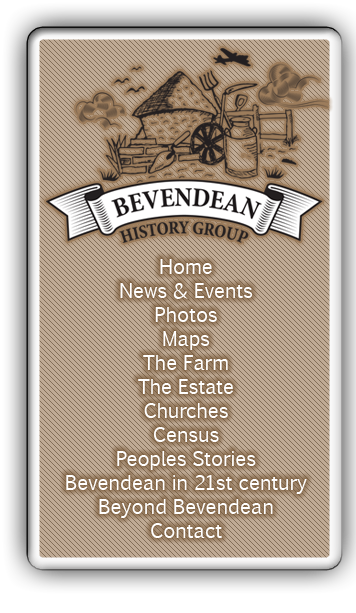 The Estate - Bevendean History Project



Geoff Fitch asks, "Where is Juggs Lane?"
This is a great site. I love it. Before Redifon this factory was Elizabeth English Shoes. We played there after it closed and before Redifon took it over.

I lived there from 1950 until 1977 when I moved over the hill to Higher Bevendean. I have never heard of Juggs Lane. Where is it?

Juggs Lane ran past Bevendean Hospital along where Fitch Drive is today to the farm which used to be on Farm Green. This was the way to get to Lower Bevendean Farm from Brighton.

The lane then continued up Heath Hill Avenue to where a track leads past the Scout Hut and dew pond and so over the downs to Lewes, with a turning to Falmer on the way.

It was named after the Brighton fishwives who transported their fish by donkey in baskets called Juggs to the market in Lewes. It was originally the only way to reach Bevendean Farm.

Geoff's further comments.
In 27 years there I used the lane often to go over to the cemetery. I never knew what it was called.

I lived at 31 Hornby Road from 1950 until 1977, when I moved over the hill to Selba Drive.


Geoff Fitch - March 2018
estate story 014