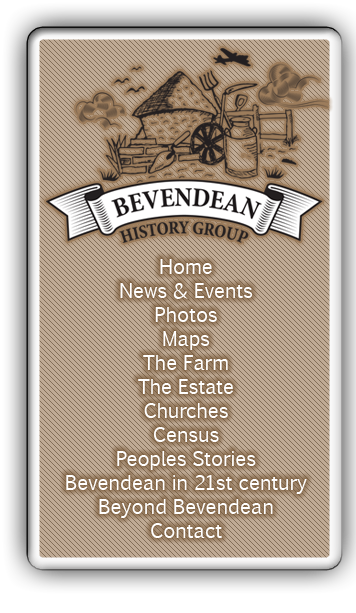 Churches - Bevendean History Project


St Albans Church, Coombe Road

The church was built between 1910 and 1914 to serve the Coombe Road area. Historically it was in an area known as East Preston. It was brick built in a cruciform plan with a small south west tower and spire and a bell-cote over the east end of the nave.
Norman Jack Allcorn of Bevendean Farm married Violet May Batchelor of 69 Coombe Road on the 31st October 1929 in St Albans church.
Frederick Norman Allcorn was baptised
on the 14th August 1932 in St Albans church.
St Albans Church in June 2006
.
It became part of the Parish of the Resurrection in 1974, with the churches of St Martin, St Luke and St Wilfrid. Later changes included the conversion of the west end as a parish hall in 1979. The boarded roofs inside were supported on iron posts, but there was a brick chancel arch and eastern arcades.
A memorial to people of the parish who lost their lives in the Great War.
After the church closed this memorial was moved to St Martins Church in Lewes road which was the main parish church.
On Sunday 18th June 2006 there was a Patronal Festival Service attended by a number of past priests and friends from other churches, followed by a reception in the church hall. The following Sunday, 25th June, there was a mass for the congregation, which was the last service at St Alban's.
The church was closed because of structural problems on 22nd November 2006, made redundant the same year. It was demolished in 2013.
Plans were submitted in 2012 applying for permission to demolition the existing church and erect 9 new dwellings comprising one 4 bed house, three 3 bed houses, one 2 bed flat and four 1 bed flats. The houses and flats were completed in 2015.
Early History of St Alban's Church
Photographs
St Alban's Vicarage